How to access PLDT Home Fibr Router admin account? It's been a while since PLDT sent emails or letters to their subscribers, informing them about the change of their policy. The letter stated that to access the root admin of PLDT Home Fibr's Modem/Router. The subscriber   must sign the waiver   first.
I appreciate that at last, PLDT did inform their subscribers. If you've been here in my blog before, you know that I've been discussing PLDT's lack of information dissemination on their firmware update.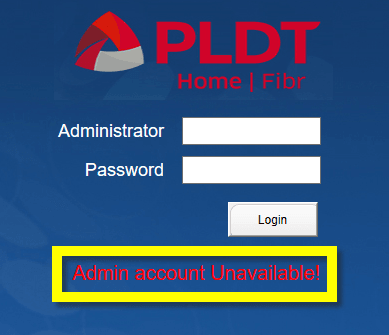 However, many are skeptical about signing the waiver, which includes me. It simply because the waiver is so advantageous for PLDT. You read it here and tell your thoughts about it.
PLDT Fibr ONU Users
Although the change of the policy does not affect all PLDT subscribers. Since not all subscribers are advance users that care about the Modem's root access or PLDT Fibr Router adminpldt. However, for those advanced users, it's a big loss.
As one of the advanced users that struggle to access the PLDT Fibr adminpldt. I tried to call PLDT for help to access the PLDT Fibr's root admin again but to no avail.
Today, the search for the solution is over! I will be guiding you on how to access PLDT Fibr ONU Router adminpldt without signing the PLDT Waiver.
Important Note: This will work only on PLDT Fibr ONU Routers.
Access PLDT Fibr adminpldt
First, we need the following:
Please take note of the information on the list above. We will need that URL, usernames and passwords as we go on.
1
Now, open a web browser and copy
  192.168.1.1/fh  
paste it into your browser or simply click this
192.168.1.1/fh
to open the Fibr Modem/Router User Interface.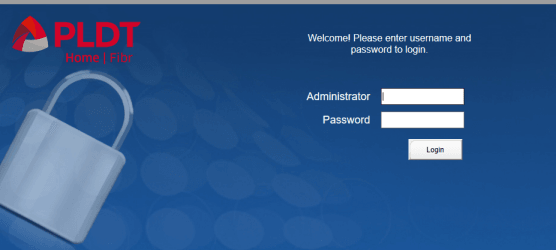 2
Input the
  first username and password  
, click the
  login button or hit enter  
.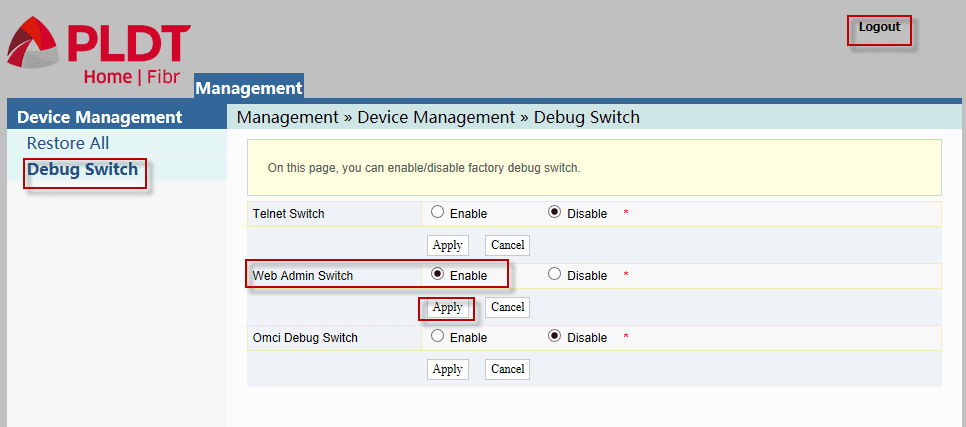 3
Select
  Debug Switch  
4 Enable   Web Admin Switch   .
5 Click   Apply   and   Logout   .
6 Browse again to 192.168.1.1/fh.
7 Type the   second username and password   .
8 Hit   Enter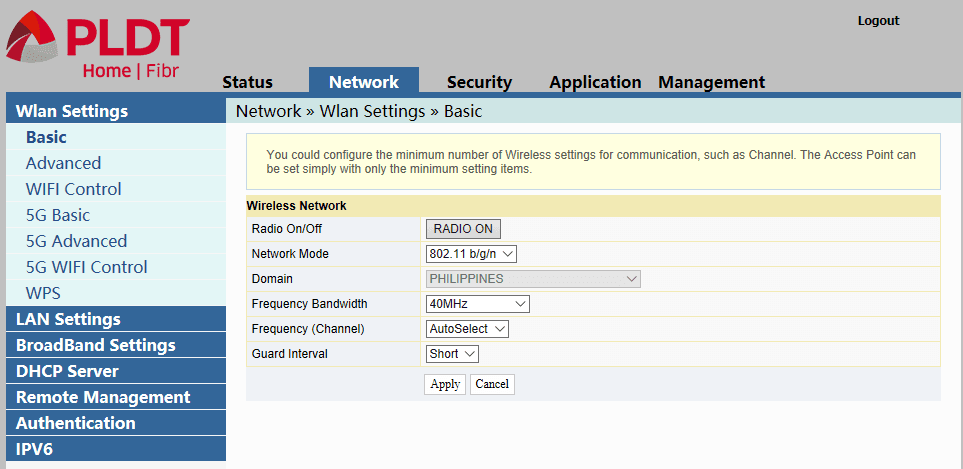 Congratulations! You just accessed the adminpldt account of your PLDT Fibr Modem/Router. Do you found this post helpful? You are free to share this with your friends that encounter the same issue as yours.
IMPORTANT: This is from my own observation: access to your adminpldt Home Fibr is just temporary. The "Web Admin Switch" will automatically disable itself after several hours. So, you need to repeat the steps, if you want to enter the PLDT Fibr adminpldt again.
I don't know why this happens, but I think PLDT did this for a reason. It may be good for us, the subscribers. What is your opinion?
Lastly, please keep in mind that accessing the adminpldt account of your PLDT Home Fibr also means responsibility. Do not abuse it; know your limits. If you are not the owner or the paying PLDT subscriber, you should restrain yourself from getting access to it.