PLDT Fibr Router RP2631 software version and HG6245D version RP2602 is PLDT's latest update on its router's firmware. If you read my previous post, PLDT strikes again, from where I discussed how I lost my adminpldt access. IF you are still able to access your PLDT router, it means the update has not reached your area yet. But expect to lose your access in the coming days.
Is there a way to stop the PLDT Firmware update?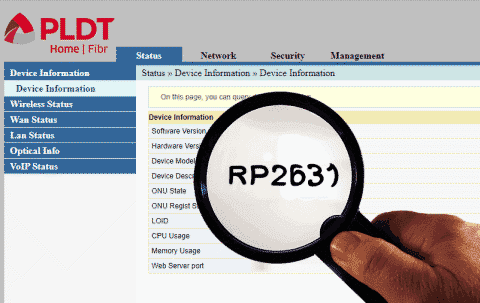 There are some people in forums online who said that to stop PLDT from modifying our routers we should turn off the certain remote feature in the router. However, it was proven wrong, PLDT still managed to update its firmware. As a result, like me, they too, lose the adminpldt access.
So, as of this time, there is no way to stop PLDT from updating our routers' firmware.  In my opinion, I don't think it's right to prevent them from doing so. The only thing that I don't understand about this update is, the login credentials have been changed.
It seems like PLDT is trying to block subscribers from accessing their Gateway (modem/router). I hope that's not their motive.
They don't even inform their subscribers about the update, no email, no letter, no text, and no public statement.
Enough for that, let's move on to the reason why you are here and that is to access your router  RP2631 version and HG6245D version RP2602. Both Firmware version shares the same credentials.
There are two solutions to regain access to the PLDT Fibr full admin account, absolute and temporary.
The absolute solution to access adminpldt forever is to sign the waiver which I will be posting the soonest possible. You can read the waiver here.
What's new with PLDT Fibr Router RP2631 update?
The first thing I notice (PLDT Fibr Router RP2631 and HG6245D version RP2602 update) is when you type the router's I.P. address; you will get a "your connection is not private" error (I am using chrome). It may scare some of you, but don't panic, all you have to do is to click the "advance" -> "proceed to 192.168.1.1 (unsafe)".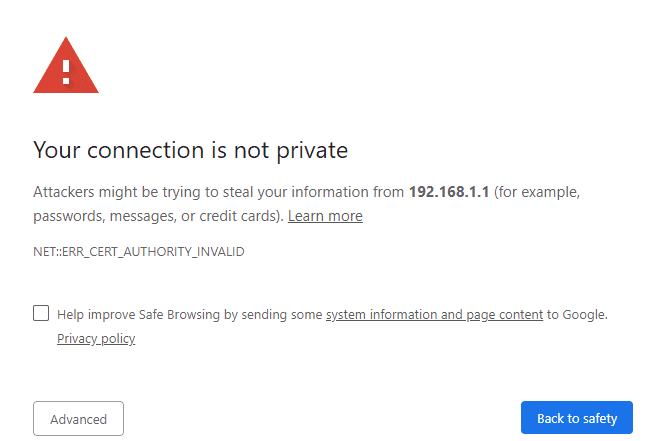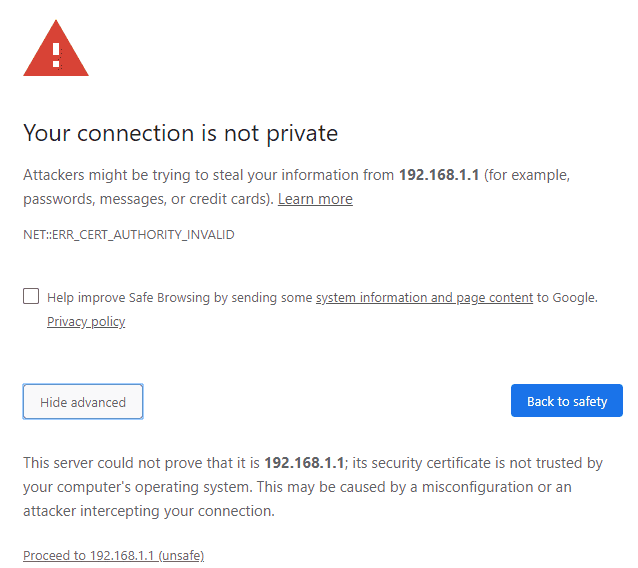 If you are using Firefox, you may get this error "Warning: Potential Security Risk Ahead". To proceed, just click the "advance" -> "accept the risk and continue".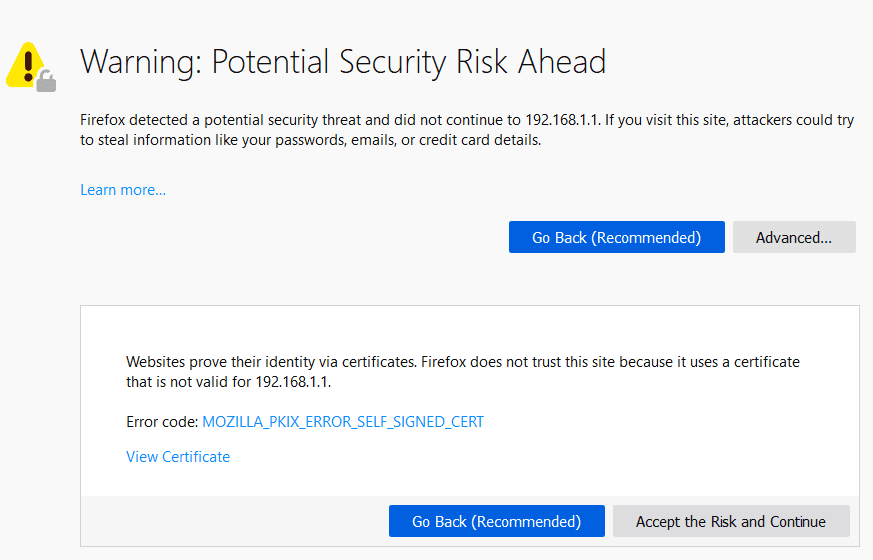 For Microsoft edge users, you may get this kind of error "this site is not secure".  All you have to do is to click the " Go on to the webpage".
PLDT Fibr Router RP2631 new passwords and usernames
Tips: This error will only occur on your first access or when you clear your browser's history.
Please take note that if you changed your adminpldt password before the update, use that password instead of the new default password.
Very important note: for White blank page error, kindly restart your router for 20 seconds.
Reference: pinoygeeks.tk