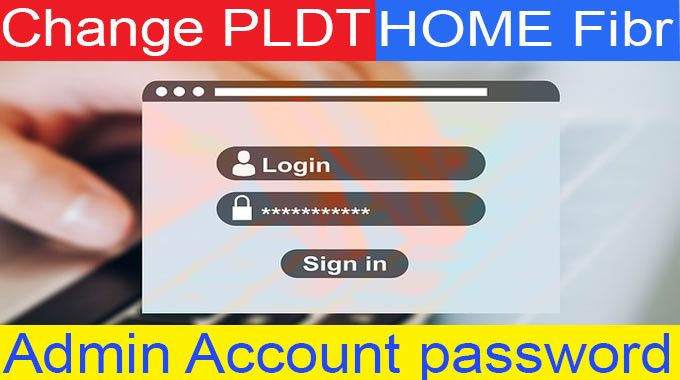 Change PLDT Fibr admin password
Why we should change PLDT Fibr Admin password? How important it is? Do we really need to make a change?
Fibr admin password is different from your PLDT Fibr WiFi Password. If we talk about the admin password, it means the router's password. The one that we use to login into our PLDT router's dashboard.
Why Change PLDT Fibr admin password?
I think these are the (2) two most reasonable reasons to change PLDT Fibr admin password.
1
SECURITY
– We all know, how important it is to change a password, not just on our PLDT Fibr admin password. But even on our email, social media account and so on.
If we modify our PLDT Fibr admin password, it will give us a sense of security. Why? Because if we use the password that PLDT generated for us. We don't have the assurance that nobody knows about it, except us. Am I right?
The bad news. PLDT generated exactly the same admin passwords for each routers that has the same brand and model, respectively. So, it seems we really need to replace our PLDT Home Fibr admin account password. To keep our router and network safer.
2
MAKE-IT-EASY-TO-REMEMBER
– Personalized password is better than the generated one. It will be easier to remember because you're the one who made it, and you can make it more secure. As for me, I am more inclined to make a "sentence password" rather just a "word" or "alphanumeric combinations".
3 Types of Home Fibr admin account
How to change each password?
1
Fibr Super admin password
– We don't have an option to change the password of this superadmin account. This has very limited settings but crucial to our router's accessibility.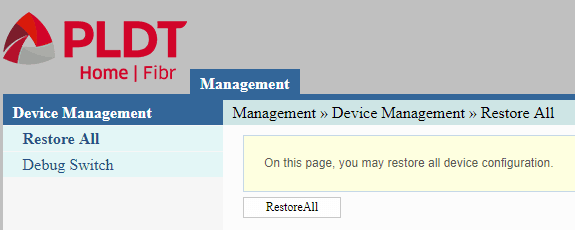 2
Fibr Adminpldt account password
– We only have one option on this account and that is to change the password. You cannot add additional adminpldt user-level account.
To change the password on Fibr adminpldt account you need to login into your router.
3
Admin password
– The most common admin account and password, not only on Fibr users but as well us on DSL users. To change the Fibr basic admin password you need to:
Go to 192.168.1.1 using your browser.
Input your login details on the given box (admin & 1234).
Navigate to "Management" -> "User Account".
You need to input your old password.
Then your desired new password and click "Apply", for the change to take effect.
Now, you have successfully changed your PLDT Fibr Admin account password. If you have questions or suggestions, you are free to leave a comment below.