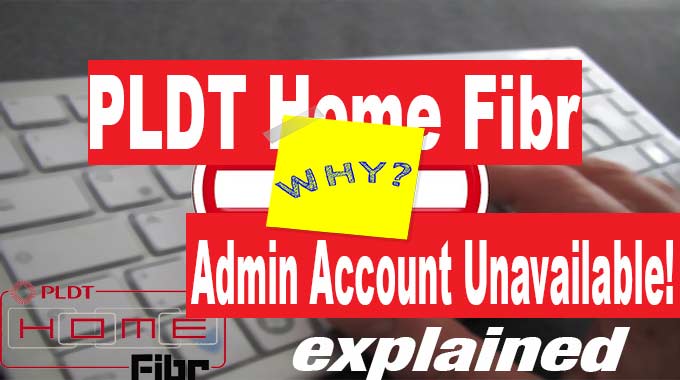 PLDT fibr admin account unavailable. What is this all about? If you are a PLDT subscriber, you may encounter this message when you try to access your PLDT router.
8 easy steps to access PLDT Fibr Router adminlpdt account without signing a Waiver
As a paying subscriber, accessing our Modem/router is one of our privilege if it's not a right. So, why then, we encounter Fibr admin account unavailable error?
PLDT new policy
On my previous posts, adminpldt not working anymore | SOLVED and 15 new PLDT default passwords and usernames that works |Updated, I explained there that PLDT made changes on their policy.
Adminpldt not working on PLDT Home DSL | Solved
And one of that policy is the restriction of Fibr adminpldt account. Unless, the subscriber signs a Waiver, the PLDT Fibr account will become unavailable.
But for the benefit of all PLDT Home Fibr users, I wrote a post, 8 easy steps to access PLDT Fibr Router adminpldt without signing a Waiver to bypass the Fibr admin account unavailable issue.
Fibr admin account unavailable reasons
Ok, PLDT change their policy that's the reason. Right? I think, the biggest question is: Why PLDT changed their Router access policy?
15 New Default PLDT router admin passwords 2019 (UPDATED)
What is the problem they encountered that resulted to the change of policy? Well, PLDT did not disclose the real reason. They didn't even bother to inform their, (according to them) valued customers.
However, rumors circulated all over social media outlets, forums and other online sources that there was a security glitch.
I saw one comment that allegedly states, "it is possible for PLDT advance users to speed boost their internet speed if they can access the Fibr admin account".
Is that enough reason for PLDT to make PLDT home Fibr admin account unavailable to all subscribers? Isn't it their responsibility to secure their internet service at all cost without removing their subscriber's access privileges.
What PLDT did to make PLDT home Fibr admin account unavailable
They deliberately disabled the "Web Admin Switch" of PLDT Home Fibr Router. As what I have observed, the process of disabling it, is not manual but automatic.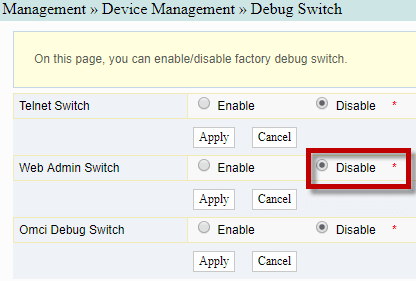 How to fix Fibr admin account unavailable?
Well, you need to enable the "Web Admin Switch", every time you want to access your PLDT Home Fibr admin account.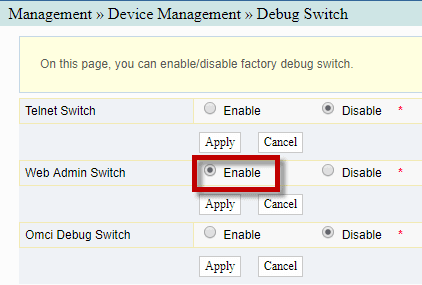 Now the question is, how are you going to access the Web Admin Switch? What are the things or requirement of accessing the Fibr admin Switch? Everything is explained here: How to access PLDT Home Fibr Admin Account.