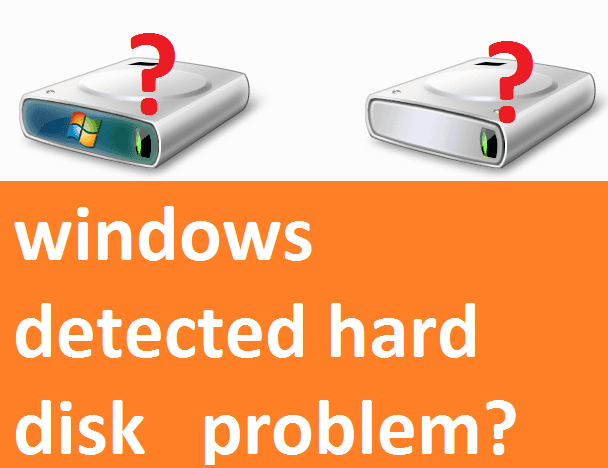 Windows detected a hard disk problem, what does it mean?
Your hard drive is failing and may die sooner or later.
You can loss all your programs, data, documents, videos, music and important images when your hard drive eventually failed.
You  may encounter freezes and not responding error.
Your Windows operating system files may become corrupted and unbootable.
What to do when you receive this message "Windows detected a hard disk problem"?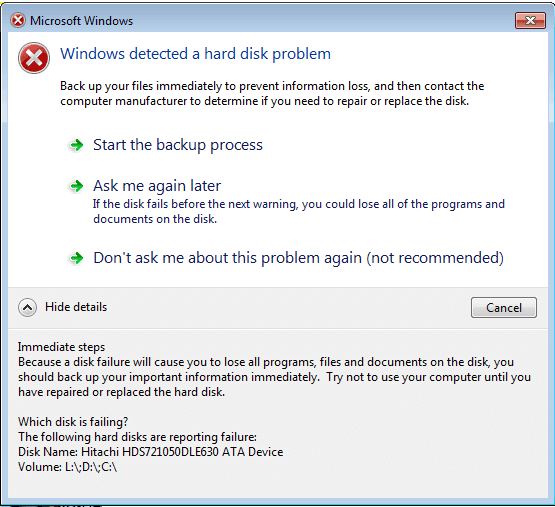 You are given three options;
1. To start a backup process. It will guide you on how to backup your precious data, pictures, files and so on. This is the best option, you should consider this above all. As what the error message states, immediate action is needed to avoid data loss on your part.
2. Ask me again later. A simple way of ignoring the hard disk failure warning momentarily. Do this only if you are really busy but you should keep in mind that a little delay may cost you, your important files.
3. Don't ask me again about this problem. To completely ignore or stop Windows from sending hard drive failure message. In this case the "Windows Detected a hard disk problem". You must not choose this option unless you don't care about your files. By choosing this option, Windows will not give the error message again for a long time.
Is there still a possibility to save my hard disk?
To be honest, you have a slim chance but let us just run chkdsk and attempt bad sectors recovery. Hopefully, it will help your hard disk live longer at least.

Go to: "start" → "my computer" → "select the drive letter you want to check disk" → "right-click it" → "select properties" → "tools" → "check the 'scan for an attempt recovery of bad sectors" → "click start".
Note: If you selected the drive that contains your Windows operating system, you will be prompted to reschedule the scan after restart.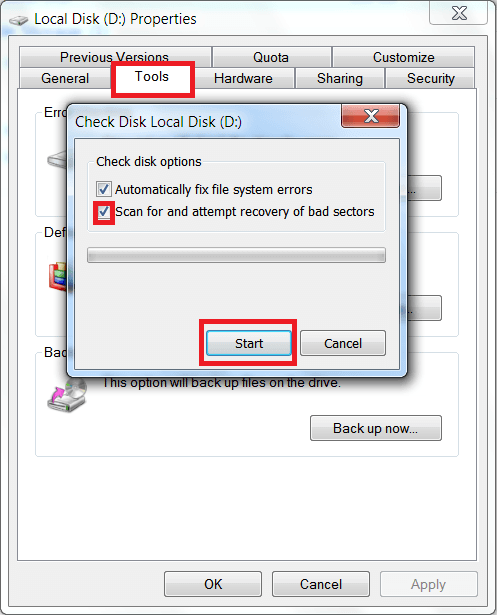 Why should you perform a chkdsk on your hard drive when you encounter "Windows a detected a hard disk problem"?
Someway or another "chkdsk" command may fix the error because it will mark the bad sectors and refrain from using it. Though, it is given, once this error "Windows detected a hard disk problem" keep on displaying, you're hard disk is in extreme trouble—but sometimes it's just the bad sectors which "chkdsk" will be of great help.
What if

chkdsk

command isn't able to solve the "Windows detected a hard disk problem?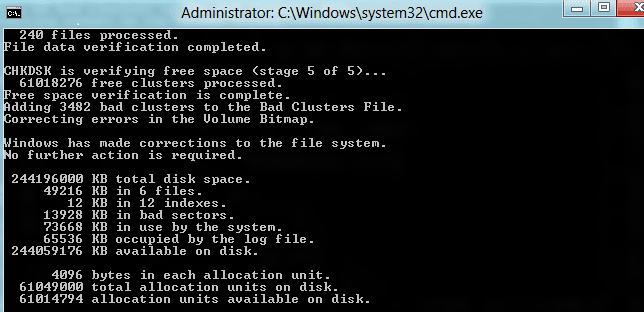 It's time to back-up all your important data. You can use your other hard drive partitions or any portable devices to  save your precious files.
Now that you backup all your important data. What's next? Is your hard disk repairable?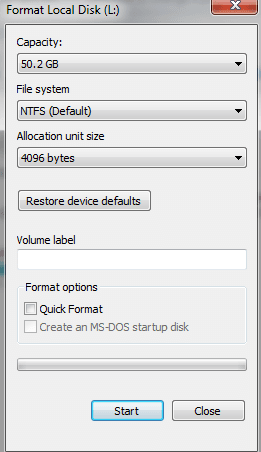 There is still a big possibility that your hard drive can be repaired. How? Try to reformat your hard drive using another computer—by "right-clicking" your hard disk → select "format" → uncheck the quick format → Then, click start. You should format it without checking the "quick format". It may take sometime, depending on your hard disk size but patience is virtue.
When you finished reformatting your hard drive, test it, re-install your operating system and observe it, if the error "Windows detected a hard disk problem" still appears. It means you need to buy a new hard drive.
If there is no error anymore, be glad because you can still use your hard drive. However, I am afraid that sooner or later the error will re-appear. So, don't store important data in it as possible.