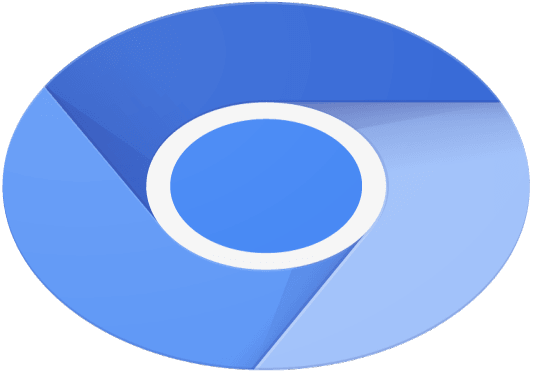 What is Chromium? It is an open-source browser  behind Google Chrome's source code. It's no surprise that it resembles the look of Chrome. The authors of chromium designed the browser to be lightning fast, simple and stable, for better web experience for everyone on the net.
Chromium works on almost all Operating System Platforms. On Windows 7, 8.1 & 10, Linux, MacOS and Android.
Windows 7, Windows 8, Windows 8.1, Windows 10 or later
An Intel Pentium 4 processor SSE2 capable or later
For Servers it require Windows Server 2008 R2 or Windows Server 2012
Download Chromium 76.0.3809.132-1 (32 bit)
Chromium 76.0.3809.132-1 (64 bit)
MacOS
OS X Mavericks 10.9 or later
Download Chromium on MacOS
Chromium on Linux
64-bit Ubuntu 14.04+, Debian 8+, openSUSE 13.3+, or Fedora Linux 24+
An Intel Pentium 4 processor or later that's SSE2 capable
Download Chromium for Linux
Chromium for Android 69.0.3496.0

Chromium User Interface
If you observed, Chromium's User Interface is almost identical to Google Chrome's user interface. Indeed it is. But unlike Chrome, Chromium has limitations in terms of features that most Chrome users enjoyed. But we will be discussing it on another article.