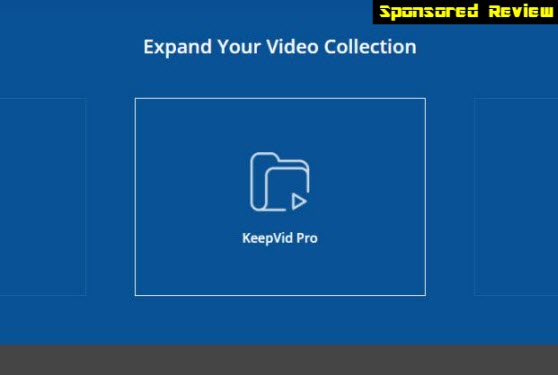 Keepvid Pro Video Downloader
Keepvid Pro is one of the most popular Video downloader for a decade now. What Keepvid Pro can do? It can download videos from YouTube and more than 10,000 other video sites. Like Facebook videos, Liveleak, Nico Video, TV.com, Lynda, Dailymotion and a lot more.
How about downloading videos to other video formats? We are not talking here about 5 video formats but 150 video formats that Keepvid Pro is able to download. To see more about Keepvid Pro, let's see its features.
Download Keepvid Pro
Keepvid Pro Features
DOWNLOAD TAB – the download tab has three (3) main features, Paste URL, Turbo mode and the Download and convert mode. Clicking the "Paste URL" will download the URL you copied from video sites. You will then see the download progress and the downloaded files.
Turning on the Turbo mode will speed up the download speed up to three (3) times faster than normal download.
Keepvid Pro Download and Convert will help you to automatically convert your downloaded video files into the format that you set. How to set the video format? It's very simple, just enable the "Download and Convert" and select the video format that you want (Apple, iPad, Android, Video, audio and Apple software format.
RECORD TAB – Clicking the "record" it enables the Keepvid Pro Screen recorder, from where you can adjust the capture area. You may set it as full screen or custom size by dragging each side to fit the video that you want to record. If you're done adjusting you can now press the "REC" red button to start your screen recording.
Keepvid Pro Convert/Transfer
The recorded screen video will then be saved with a file name screen capture. You have two options on what you want to do with the screen capture. Send it to Convert List or to Transfer List.
CONVERT TAB – You downloaded the video with the .Mpeg format that you need but you want to have a Mp4 format as well. In this TAB you can do as that. Browse the video/audio that you want to convert and convert it into any format, just select out of 150 formats that Keepvid Pro supports.
TRANSFER TAB – There are two (2) ways to transfer video/audio files from Phone to PC and vice versa. The first one is by the adding a file/s you want to transfer. Second is by by adding the downloaded and recorded files to transfer list.
ONLINE TAB – Browsing the site and download your favorite videos is done here. All you have to do is select the video site you want and download the video you like.
Conclusion:
Keepvid Pro one of the most powerful, full-featured and popular premium Video Downloader. If we talk about features and ease of use, easy and faster download. Keepvid Pro is one of the best choices. However, below are some issues that needs improvement.
File location settings. Our team found it a bit hard to locate the download target folder and how to change the target location.
Transfer phone connection. The driver installation of keepvid Pro for phone is not installing properly, resulting to phone not detected but installing the MobileGo solved the issue.
Adding files from Phone or PC. Error "failed to add files".
Keepvid Pro Chrome extension. The browser extension that should add a download button on videos from Video site for easy download is not functioning.
Online Unsupported browser. Unsupported built-in browser error by some of the video site.
How about you? Tell us about your Keepvid experience. We are happy to hear you.
Keepvid Pro
Features

Effectiveness

Compatibilty

User Interface

CPU Usage
Comments Rating
( reviews)