Keepvid Android
Keepvid Android video downloader is a free YouTube downloader for Android that will let you download YouTube videos in one click. The good thing is Keepvid Android is not limited to YouTube videos only.
It can download Facebook videos as well.  Instagram, Vimeo, Dailymotion and GameVideo are just few of 28 video sites it's capable of downloading videos.
Download Keepvid Android Video downloader
Keepvid features
Copy the video link to download videos.
Share to download videos and audio.
Built-in Web Browser.
Search Video Directly.
Download YouTube to Mp3.
HD Videos download.
YouTube to Mp4.
Download Videos to 3GP.
Playlist download.
Copy the video link to download Videos
If you are using YouTube apps or other video apps simply click on a "share" tab –> "Copy link" –>>Go to KEEPVID app and click the plus sign (+), click OK –>>>Then press the arrow-down download button to download your videos.
If you are using a browser click the "share icon" –>long press the "link" –>> click the "copy link address "–>>> back to your KEEPVID app to play and download the video.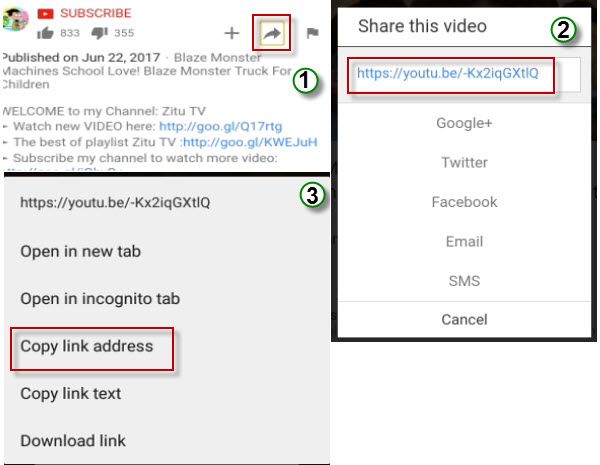 Share to download videos and audio
Keepvid Android "share-to-download" feature has the same process as "copy-link-to-download" except that you have to select the Keepvid app. How to do it? In to your YouTube app click "share" and scroll down to find the Keepvid app. Then you will be directed to download your video.
Keepvid Built-in Web Browser
Keepvid Android is equipped with it's own web browser, making it easy to download videos on different video sites. Guess what? It's not limited for video sites alone, you can use the Keepvid browser just like any other browser (such as; Chrome, Opera, Internet Explorer, Firefox and more).
Search Video Directly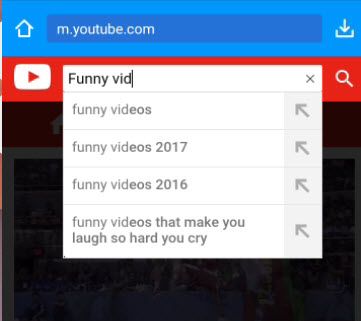 Since Keepvid Android has a built-in browser it is very easy to browse your video with it by just scrolling down. You can also type or search video by typing your desired videos.
Download YouTube to Mp3
YouTube to Mp3 has never been be this easy. Select the YouTube video you like press the Keepvid download button and choose the audio format Mp3 and download. This feature will save you time and effort. Since you downloaded Mp3 format, it will automatically go to your "Music folder" and it's ready to play.
HD Video download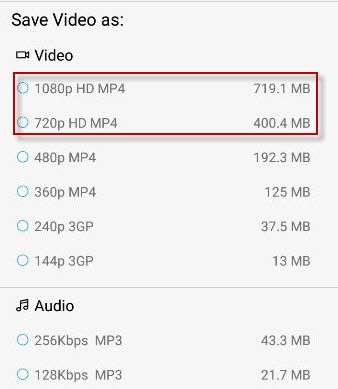 YouTube HD Videos is just a click away. Recently, YouTube provided different video resolution to meet their consumer's needs. Low resolution is good for slow internet connection while HD videos suits for those having a good internet connection.
If you belong to the latter, Keepvid can help you. Click the HD video of your choice then the Keepvid download button. Select the video HD format and download.
Youtube to Mp4
YouTube standard download format is Mp4. Keepvid simply make sure that you downloaded the video that suits your device (360p, 480p, 720p).
YouTube to 3GP
3GP has long gone from its heyday as standard video format for cellphones. Since the Smartphone evolution, Mp4 became the most favored format. However, 3GP still in use today because it's more compressed and lighter. It suits to small screen phones at 144p up to 240p.
Keepvid Android can help you and anyone download 3GP format instead of Mp4 in a click.
Keepvid Download Playlist
YouTube and other video sites has allowed its users to upload playlist music or video. Keepvid is able to download playlist with ease. In just one click you download a Playlist with Keepvid Android.
Conclusion:
Keepvid is a free Android video downloader that will make video downloading on Android easy. Given that this app is free, I can't complain. It's features are maximize for YouTube. All the conversion are applicable if you are downloading YouTube videos. Although it works well on other video sites but to some the download formats are available on Mp4 only.
The only thing that I consider Keepvid should improve is that, Keepvid should be listed in Google Play Store. Because there were users that a bit skeptical if the apps isn't from Google Play Store.