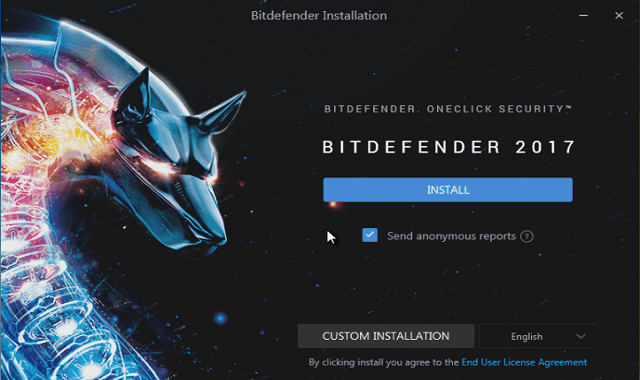 Bitdefender Offline installer latest 2017
Speed of installation

Internet dependency

Portability

Installation error

Best Offline installer
Comments Rating
( reviews)
Pros:
Faster installation.
Internet connection is not needed.
Portable.
Easy to install
Cons:
Downloading the offline installer may take time.
Needs the Bitdefender Agent.
Sometimes Bitdefender Agent White screen error occur.
Bitdefender Offline installer kit 2019
Bitdefender Offline installer kit 2019 is an all in one Offline installer for all Bitdefender products. To name a few, Bitdefender antivirus Plus, Bitdefender Internet Security and Bitdefender Total Security.
Bitdefender Offline installer 2019 bundle kit
Download Bitdefender Offline Installer latest version 32 bit
Bitdefender Offline Installer latest version 64 bit
Why Bitdefender Offline installer?
Bitdefender provided a web installer or I will call it Bitdefender download manager. The web installer, will install the Bitdefender agent first then the Bitdefender installer. The problem with this is, it will take sometime to download and if you have a slow internet connection it will take longer.
How about this Bitdefender offline installer? You can download it from cyber cafe or from your friend who has a fast internet connection and save it in your flash drive.
Then, you can simply install it to any computers you want without the need of internet connection. Plus, it will only take seconds or minute to install.
How to install Bitdefender offline installer?
Download Bitdefender web installer here. Web installer is necessary to install the Bitdefender Agent. Bitdefender products is reliant with this agent. If not, we will receive this error "You must first install Bitdefender Agent to be able to install Bitdefender ".
To install Bitdefender agent you need to run the web installer. Wait for a few seconds, when you see the image below that says "downloading"  cancel the installation. It means that the Bitdefender Agent is already installed. Since we already have the offline installer, no need to download which may take long of waiting.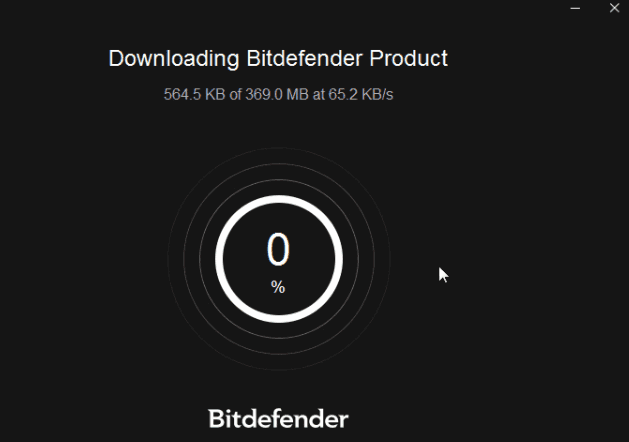 Download Bitdefender Offline installer 32bit or 64bit. After you downloaded the Bitdefender Offline installer, run it to install, just follow the installation wizard.
When the installation is finished you will be prompted to create or log-in to your account. As well as to input your product key. I don't have product key? Well, just select the trial then the Bitdefender antivirus Plus will be activated.
Bitdefender Antivirus Plus is the default trial version of Bitdefender Offline installer kit. Unless you have a Bitdefender Internet or Total Security key.
If that is the case, Your Bitdefender Central account automatically reads your product key and Bitdefender Internet Security or Bitdefender Total Security will be activated instead.
Bitdefender Agent White Screen error | Solved
Agent White Screen error? Bitdefender Agent relies on your Windows Internet Explorer. It simply means that your Internet Explorer is having an issue.
To solve that download Internet Explorer 9 here, install it and restart your computer for Internet Explorer 9 installation to take effect. Voila! Bitdefender Agent must be working now.