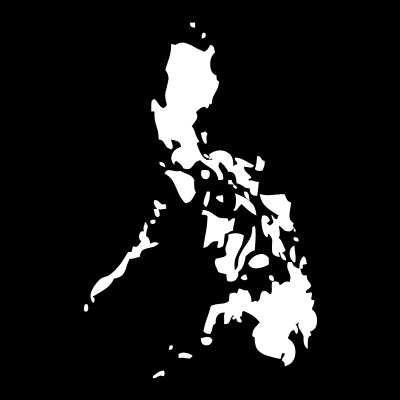 White Philippine Map with Black Background
Recently, I observed that many Facebook users, in fact some of my friends change their profile photo into White Philippine Map with Black Background. To be honest, at first I don't understand or I am just apathetic to care not. Until my sister out of her curiosity asked me, "What is this White Philippine Map with Black Background all about? Is it a new group from Facebook? Why is it, so influential?
I paused for a moment, thinking. After a few seconds, I realized that it's a picture that shows sympathy, to what had happened in the Philippines. The Bohol quake and the devastating cyclone Yolanda.
I don't have much time to search about the meaning or the real meaning of it. It's just pop up in my mind that it's a call to be sympathetic to our fellow Filipinos. We are so lucky, weren't there in Bohol and Tacloban when that disaster happened. They lost everything while we still have ours. We still enjoy Facebook and all other Social Media but they don't have even an electricity.
On the other hand, I am glad that Social Media outlet like Facebook has become one of the best avenues for expressing a cause. A simple image yet with a powerful message of love, care, strength and hope. May Social Media continue to be used not just for fun and socializing but more importantly as an information dissemination vehicle for all, especially in times of calamity.