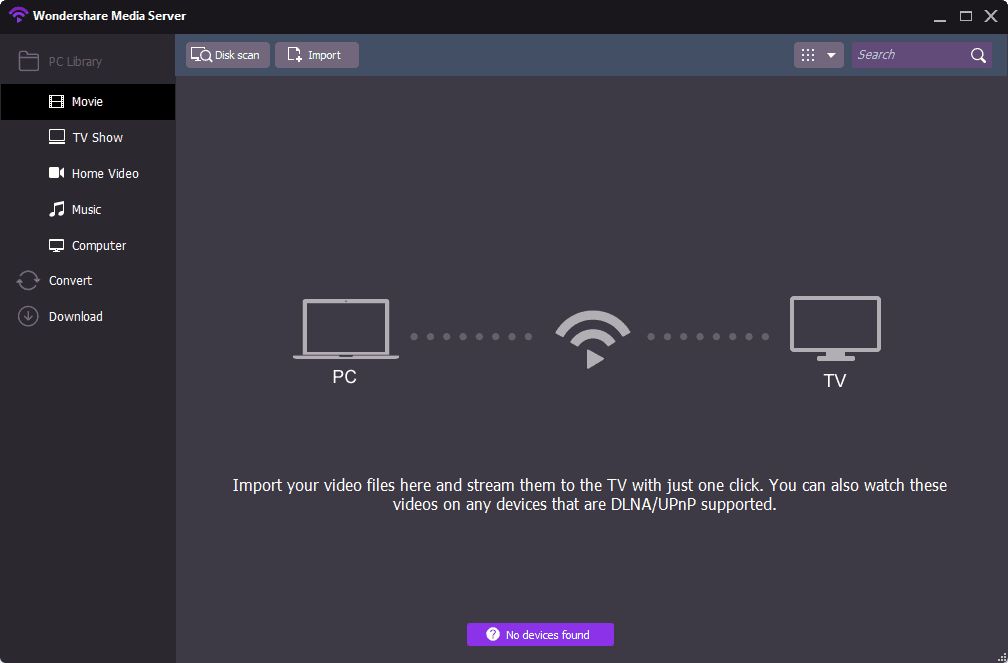 Wondershare UniConverter
Wondershare Technology is a Publicly listed company, Wondershare UniConverter is one of their main products. It's a powerful audio, image, VR and video converter. It will enable you to convert more than 150 formats. From popular to less known video formats.
The advantage of using Wondershare UniConverter is that you don't have to worry about new formats because it never stops adding new audio and video formats. To make its compatibility and usefulness topnotch.
Wondershare Technology has many famous products, such as Filmora. Wondershare focus on Video/Audio for more than 10 years, Wondershare is an expert in Video/Audio. Let's see the features of their new Wondershare UniConverter and how it works.
Download Wondershare UniConverter

Features
Convert videos and audio – This feature allows you to convert any video formats from your file, folder, DVD, ISO and IFO files to 150 plus output format. It's up to you to select the output format that suits your needs.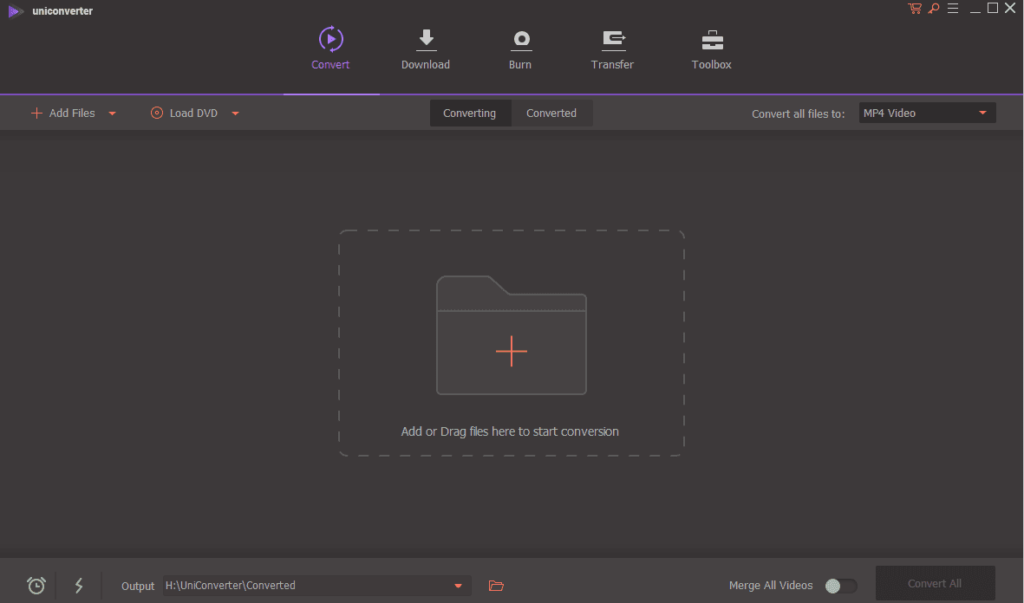 Burn videos and audio – A very nice feature for a video converter. You can burn a file, folder, DVD, ISO, and IFO. Plus it has an editing feature too! Before you burn your files you can add a background image, music, template (add menus) and title. You can even trim your video before you finally burn it.
Download Videos and Audio  – Most video converter can only download a video/s by copy-pasting the URL. Wondershare UniConverter do likewise except that it's not only limited to one site but it's capable of downloading videos from 10,000 sites.
While you are about to download the video or audio you can already convert it to your desired format. By selecting your desired output format in the drop-down menu.
You can even select the YouTube MP3 to download only the audio files.
Wondershare UniConverter also has Video recording capability. You can record your screen such as; video chat, video game, video streaming and etc.
You can also cast your video to your TV screen via Chromecast, Roku, XBOX 360, AirPlay, DLNA, Fire TV, Apple TV, PS3 and XBOX 360.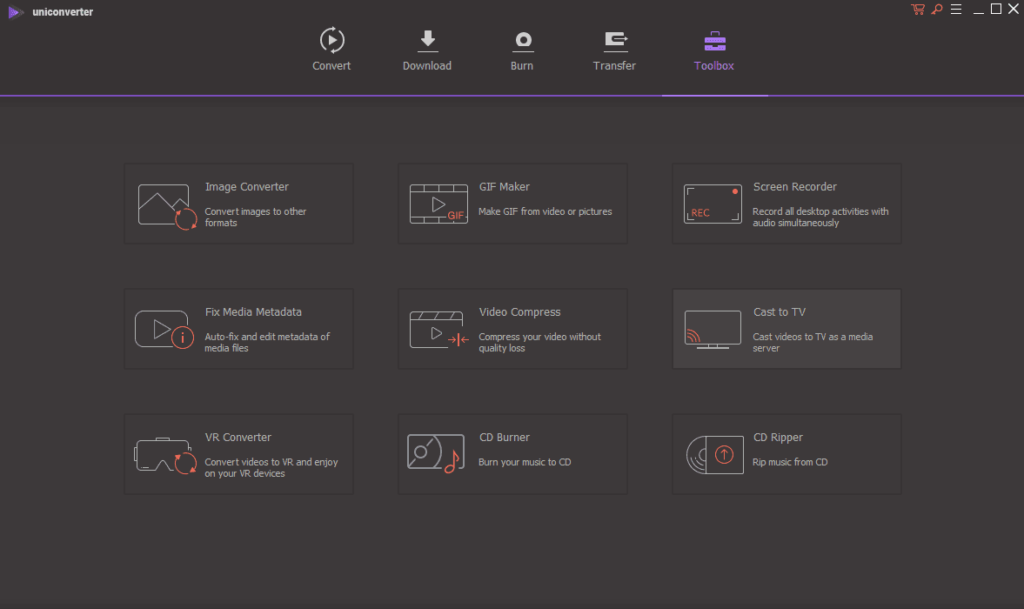 Another feature of Wondershare UniConverter is that it has the capacity to transfer your downloaded videos to your phone unwired. You only need to install the Wondershare player app and scan the QR code.
Media Server
This where you can import your favorite videos and stream it to your TV. It is easy as one click. Aside from that you can also watch or stream your videos to other devices that supports DLNA/UPnP.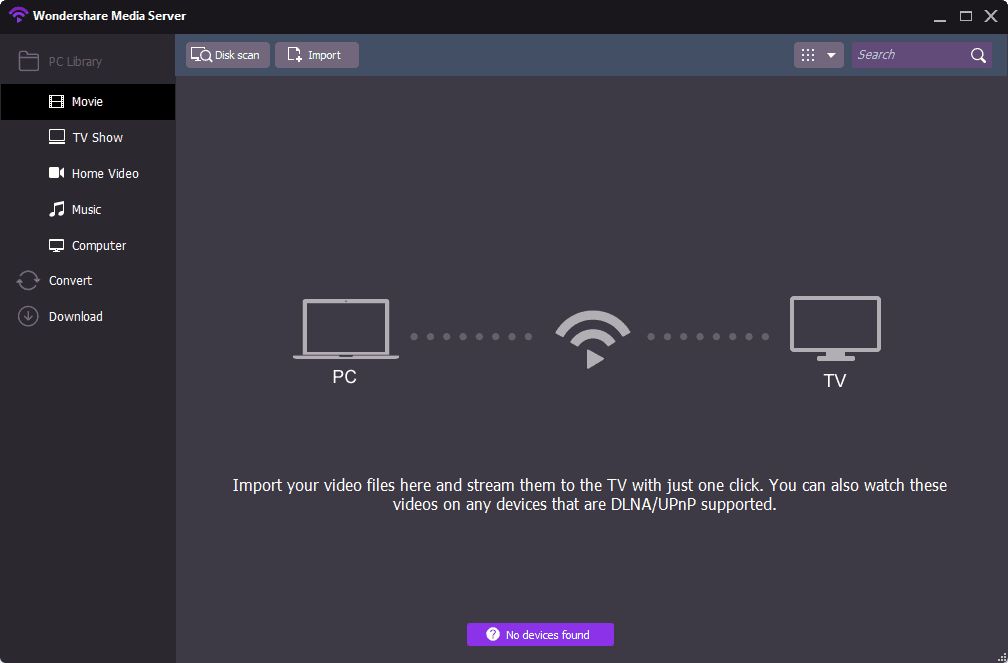 Conclusion
Wondershare UniConverter is indeed one of the top video converters if not the best. The features are very rich, it's lightweight on a Computer system and easy to familiarize.
The only thing that we find a bit hard to locate is its Video Editing. You need to add your Video files in the convert tab to see the edit button. We would love to see that edit button on the Download tab as well. Maybe Wondershare UniConverter will add that in the future update.
What do you think about Wondershare UniConverter? We would love to hear your experience of it.