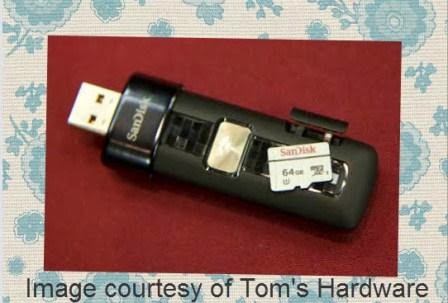 Scandisk Connect Wireless Flash Drive able to link 8 Devices
Scandisk recipient of Visionary Mobile Consumer Storage award for the Connect Wireless Flash Drive at Storage Visions 2014. Once again made another TINY-BIG-THING. The Connect Wireless, that enable 8 devices to link to. Its primary features, of course the size, it's handy and the auxiliary storage of 64 GB via micro SD.
'The Scandisk Connect Wireless isn't really designed for storage purposes but that is a great addition to it. Its work is to make a connection for devices, up to 8 devices such as; Smartphones, tablets, laptops even desktop as well and more.
How it works?
It will create a wifi connection (not for internet access just for networking and file sharing) that will enable devices to communicate with Connect Wireless and to each other. However to do this you need to download apps from iTunes, Google Play or amazon AppStore. Don't worry the App is user friendly and easy to install.
Using the Connect is incredibly simple. Once the app is installed and running on your device, simply press the wireless button in the center of the Connect. In our experience, it only took a few seconds to make that connection. While you are connected, you cannot use your Wi-Fi for Internet access. We started by transferring a 1 GB movie from our phone to the Connect. While the app doesn't report transfer rate, our very inexact measurement showed about 1 MB/s. Once the movie was transferred, we were able to stream it back to the phone with ease. The Connect has a 150 foot range, but as with all Wi-Fi devices, your mileage may vary. With direct line-of-sight, our movie kept playing at over 100 feet!……………… By: Tom's Hardware review
Features:
64GB Storage
Can link 8 devices
Can stream videos simultaneously
Compatible with PC and Mac
Wifi Internet access
Wifi networking
In general the Scandisk Connect Wireless is a very good tool On-the-Go. Given its size and weight though it weighs a bit heavier (30 grams) than a regular flash drive but the features made it worthy. I have just one dislike with this product, the need of Apps to enable communication for devices and  I also hope that in the next release the Wifi internet access and networking can run both because for now once the app is installed and the devices are connected you cannot use the Connect Wireless for Internet Access. SRP $ 99.99.