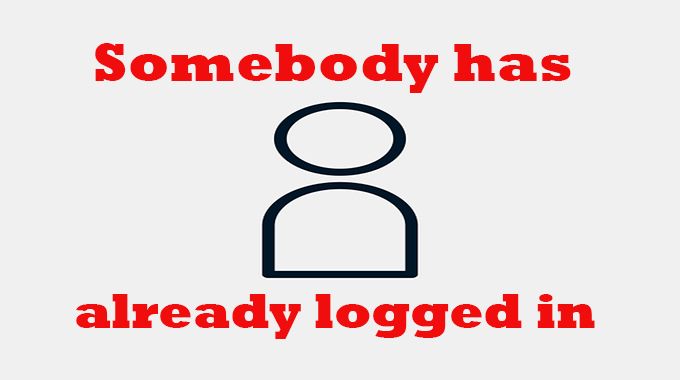 Recently, I received a lot of comments and questions regarding this "Somebody has already logged in" error. According to one of my readers, it happens after the usual login using the PLDT username and password. When hitting the login button, the error comes out like the image below.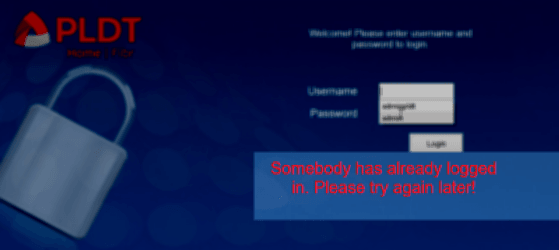 Have you experienced the same problem? If you ask me if I encounter the error? My answer would be "No," at the time of the comment, I was not aware of it. Although, I've been thinking about what way I should get that "Somebody has already logged in" error for me to find a solution.
From the looks of it, it seems that it's a double login. However, PLDT Fibr does not allow us to log in two accounts at the same time (admin and adminpldt). You have to log out the other first to log in to another account.
What did I do ?
So, I experimented, I log into the admin account in chrome, and I log in the adminpldt account also in chrome but using incognito. What happens next is once the first account is logged in, you can't log in to the second account because it will still log in to the first account even if you change the URL. It will auto-login the existing logged-in account. Which means I logged in the admin account both in regular chrome and incognito.
What I did is I log out from incognito then log in the basic admin account. On the other hand, in regular chrome, I log out as well and change the URL then I log in the adminpldt. Guess what? The "Somebody has already logged in" error appeared.
The PLDT Fibr Somebody has already logged in error solution
To solve the problem, it is advisable to log out all logged in admin account (basic admin and adminpldt) not only in chrome but in other browsers like firefox, opera from your computer, and in your smartphone browsers.
The best solution is to clear the cache and history of your browser. For Chrome browser user, navigate to top-right  click the three-dots ,  history  then  history . Click the  Clear browsing data  and  clear data.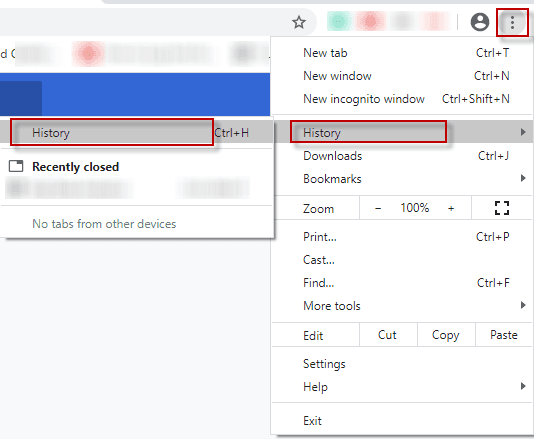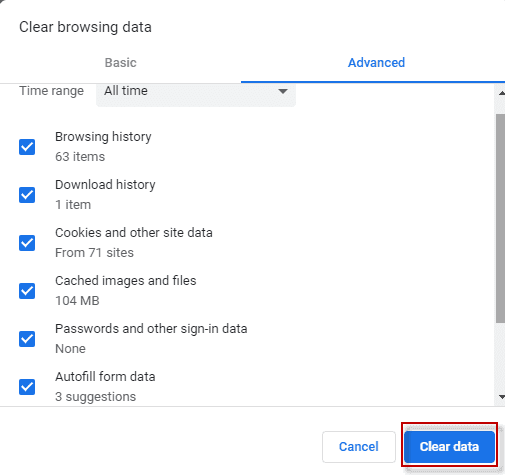 For Mozilla Firefox users, on the extreme upper-right,  click the three horizontal lines,   options, ,  privacy, and security ,  scroll down, find the history , then  clear history  and  clear now.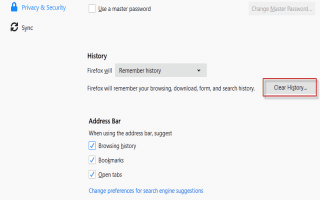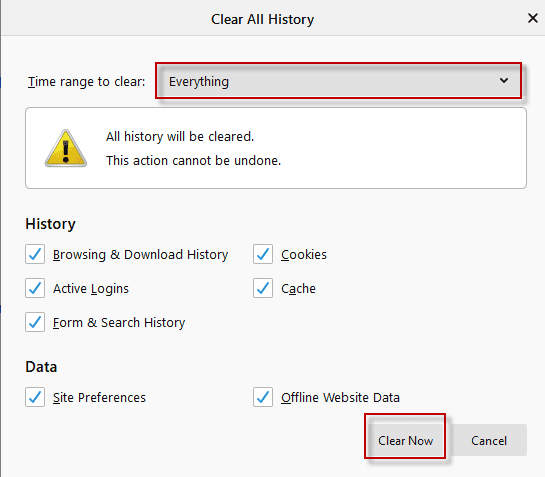 Important note: There were instances that due to PLDT bug like the one that you can't log out from the router. It will also cause the problem, and it persists even if you cleared your browser. However, patience will do to solve the issue, just wait for three to five minutes, and it will be resolved. If you are in a hurry just restart your router.
What do you think? Did you encounter the same error? What did you do? Let us know in the comment section.