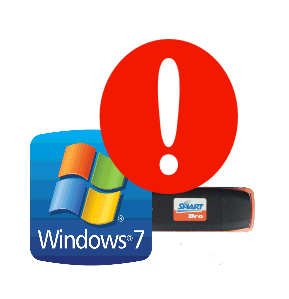 Smartbro MF627 not compatible with windows 7?
Are you having Smartbro problems on Windows 7? Your modem cannot get any signal? Don't worry, this post will help you solve your problem. Just follow the simple steps below.
One of my clients called me last week, he was having an issue with his smartbro MF627. He narrated that he did everything what I taught him, on how to install it on his computer but no avail. So, I decided to do it myself. However, though I successfully installed it without any warnings, but it cannot connect to the internet. I tried it about 5 times, but still failed. I wonder why since I have used the same method in installing it before, until I remembered that I upgraded the PC's operating system from windows xp to windows 7. And upon reading the Smartbro MF627 manual it only supports xp and vista. Nevertheless, usually the manuals are not necessarily conclusive, but it helped me somehow.
What I did to make Smartbro MF627 run on Windows 7
 I removed the old Smartbro MF627 installation from the control panel.
Plugged the Smartbro MF627 modem, an autorun appears, I choose the "folder" instead of "exe" files.
I browsed the "install folder".
I right clicked the installer, selected the "troubleshoot compatibility".
 Another window appeared, I chose the "Try the recommended settings" then waited a few seconds until it finishes resolving the issues. Then, hit the "Start Program" and "Next".
Now the installation has just completed.
Then, I tried to run Smart Bro MF627 and voila, it works. It can now detect signals as it is in Windows xp. My client, can now browse the internet without hassle. Do you have any new or another technique for resolving old Smart Bro MF627 on Windows 7? Feel free to leave a comment below.