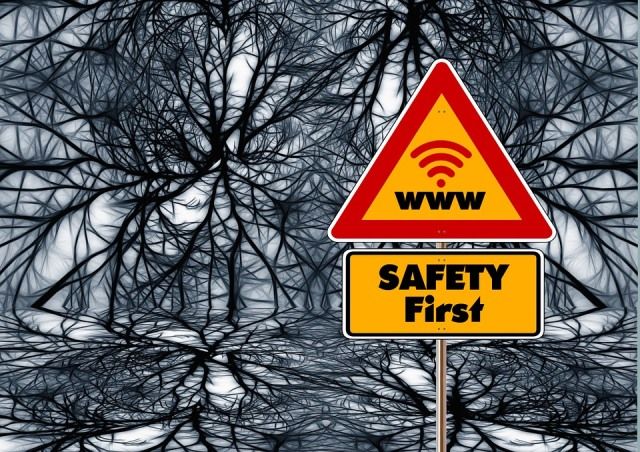 Prevent computer virus
How to prevent computer virus and malware? There is a saying that goes, "Prevention is better than cure", the same principle applies to computer virus. It is better to protect your computer and prevent any malicious software from infecting it than removing the infections.
Why? Prevention means, no damage has been done. On the other hand, once your computer is infected, you will waste time, effort and even money just to remove it and recover the damage it had done.
So, how to prevent computer virus and malware? Below are the 11 ways to prevent viruses and protect your computer.
1. Install a trusted Antivirus
What I mean about trusted antivirus? Is free antivirus OK? In my experience, free is good but those having a price tag are better. Eset NOD32 and Kaspersky are my choices. However, if you insist of getting free, you can try Avira, Avast, Panda Cloud, Bitdefender Free Antivirus and others. After all,  having a free antivirus is better than no antivirus at all.
Tips: Recently, Kaspersky now offered a free antivirus which you can try.
Antivirus is your computer's primary defense, you should install one. For home users that doesn't transact online and with no confidential data, a free antivirus is fine. But, if you do have important files, use credit cards online and other confidential or financial transactions. I would recommend to invest for a best antivirus. A $50 a year of investment is far more less than losing thousands of dollars because of virus.
Recommended: Free SmadAV Antivirus
2. Keep your Antivirus updated
To prevent computer virus, installing antivirus isn't enough. You should keep your antivirus updated. Why? Every minute or seconds new virus is created. In order for the antivirus to be effective, it should update its virus definitions the soonest possible.
Today, updating antivirus is easy, you will just have to connect your computer on the internet. Then, the antivirus will automatically update. Before, on the late 90's we need to download the new virus definitions and install it to update our antivirus. So, you probably have no reason to keep your antivirus updated.
3. Password protect your Antivirus
This is to protect your antivirus from any setting changes that may affect its effectiveness in preventing virus. If it's password protected, the user will need to type the right password to change the settings or allow any applications that might harmful to your computer.
4. Schedule a daily antivirus scan
Make it habit to run a scan before you use your computer. In that way, your antivirus may catch the newly created virus that might undetectable yesterday.
5. Always update your OS (Operating System)
Every now and then, OS developers updates its Operating system to fix bugs and vulnerabilities. Sometimes, at least once a month it updates. So, set your OS to auto updates, in that way you will not miss any security fixes. Thus, it keeps your OS and computer secure.
6. Do not visit Adult sites
Let me qualify first, not all adult sites are source of virus though some. In most cases, it is trough pop-ups, app installation and auto downloads. If you think you are old enough to visit adult site, although, morally, it's not a good place to visit. Be careful of what you click.
7. Do not visit Crack sites
Have you heard Piratebay? It is just one of many Crack sites on the web. These sites offers pirated software, serials and cracks. By just visiting these sites you are putting yourself in danger of getting viruses.
In case by accident you visited a crack site, don't download anything and don't ever disable your antivirus, even if they will prompt you to do so. Avoid these sites to prevent computer virus and it will also keep you  away from any possible legal  obligation.
8. Do not let anyone insert a flash drive into your machine
Flash drives and other portable devices are the most common virus carriers. So, don't let anyone, especially those you do not know. A simple Flash drive insertion into your computer may inject scripts/malware that may steal your data or open your computer ports. In that way, any well-trained hacker may access your device and do everything they want at your expense.
9. Protect your Network
Network sharing makes life easier but put limits. Do not let anyone access your files on the network, password protect your computer. How about my WiFi? It is advised not to broadcast SSID. If in case you need to Broadcast your SSID use the WPA or WPA2 encryption. Do not share your WiFi passwords, change it once in a while.
10. Do not use Public free WiFi
Wow! Free WiFi! If you use your phone or gadget for online purchases, beware of using FREE WiFi. Come to think of it, if you can access it as an average person with no programming skills, how about those well-trained hacker? They can manipulate that advantage and install scripts, virus, malware into your device. So, be cautious on using Free Public WiFi.
11. Commonsense: THINK before you CLICK
Do not click links from unknown senders. Almost everyday, if you are using the free email services you received unsolicited emails. They employ click baits that touch your emotions whether it's fear or so much joy that 99% will result you clicking the links. So, THINK! They do the same on messenger, game chats and etc.
There is no method that can protect you 100%  against virus infection. However, the guide above will help you to be aware of how and where you can get viruses. So, the solution is Antivirus + Commonsense, at least by 90%, it can keep your device clean and virus free.