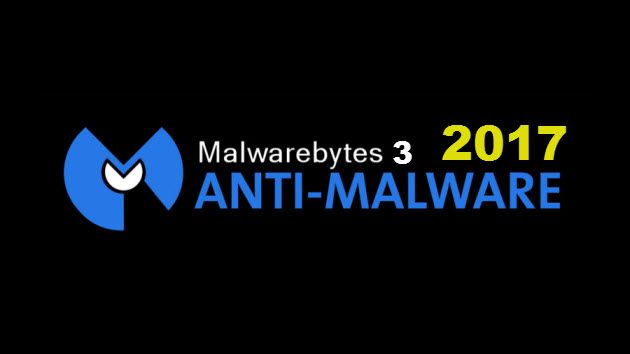 Malwarebytes 3.1.2 new version
Malwarebytes Free version includes 14 days Real-time protection, Anti-exploit, Anti-Ransomware, Malicious website detection & prevention, Anti-malware, anti-spyware and anti-rootkit.
However, after 14 days, if you will not upgrade to Malwarebytes Premium some of the protection will be disabled except the anti-malware, anti-spyware and anti-rootkit.
For Mac OS, Malwarebytes also offers an additional protection. Adware removal, Anti-malware and Light Footprint.
Pros:
Effective against malware.
Doesn't slowdown your system.
Easy installation.
More custom settings.
Cons:
Conflicts on some antivirus.
Some malwares prevents its installation..
False positives.
Malwarebytes: Top rated Anti-malware
Download Malwarebytes 3 latest version
Download Malwarebytes 3 for Mac OS latest version
Why install Malwarebytes?
It provides real-time detection and protection against malware.
Stops Phishing or hacking attacks.
Automatic scanning schedule.
How it works?
It works as Anti-malware, anti-spyware, malicious site blocker, anti-rootkit and heuristic detector.
Antivirus compatibility
So far it is a good auxiliary defense with my favorite ESET NOD32 Antivirus, no flaws as of this writing.
I tested the PRO version with Avast, Panda and Microsoft Security Essential and found no issue in terms of compatibility. My PC didn't slow-down either. The only problem I encountered is with Avira antivirus. Malwarebytes PRO can run with Avira but  my PC freezes, despite putting Malwarebytes in Avira's exclusion list and adding Avira in Malwarebyte's ignored list.
My advice, if you are a fan of Avira just use Free version or change to other Antivirus if you want the Pro version.
Latest compatible Antivirus list.
ESET NOD32 Antivirus
Kaspersky Pure
McAfee Total Protection
G-Data Total Security
ZoneAlarm Free Firewall
ZoneAlarm Extreme Security
Microsoft Security Essentials
Trend Micro Titanium Premium Security
Webroot Secure Anywhere Internet Security
Panda Global Protection
Windows Defender
Ad-Aware Antivirus
Comodo Internet Security Pro
Malwarebytes is considered as the best malware-removal tool. In fact, it has a record high of more than 100 million downloads and still counting. It's excellent  malware detection and removal capability made it popular. The other best thing about this tool is, it's free, though it also offers a PRO version.
Malwarebytes in my experience, is very accurate in detecting and removing  all known malware, rootkits, adware, spyware, trojans and shortcut virus that most antivirus can't. I've been using this to eliminate those threats from computers, laptops, external hard-drives and flash drives.
How to remove malware  using Malwarebytes?
It is plain and simple. Download it
Install and run the program.
Update.
Scan your PC and remove the malware.
Malwarebytes a good alternative for Antivirus?
Of course not, especially if you are using the free version, It has no real-time protection, it is just a scanner that scans, if  executed. If you have a PRO version, still I don't recommend it as a sole defense for your PC. Two is still better than one.
In my observation, Malwarebytes focuses on spyware, rootkits and adware while antivirus is covering all fields. Due to that focus it becomes very effective against those threats. Antivirus on the other hand is very good on those duplicating viruses, site advisory, email protection and parental control. Therefore, it is wise to have them both.
False Positives Rates
Sometimes it detects legitimate software and games as malware but it's a rare issue and can be solved by adding those applications in ignored list.
Malwarebytes installation
Installation is very easy, anyone can do it. Plus, it needs no restart to complete its installation process. So, you can begin removing malware's right away.
Free Features
It performs a quick and full system scan
Ignored list menu – this is useful for program exclusions as well as games.
Password protection – to prevent others from changing settings, uninstalling and changing its password.
PRO vs FREE
The PRO version includes all features from the free one, plus;
Protection Module is enabled – The free version is just a scanner not a protector.
Performs Flash Scan – It automatically scans memory and auto-run scripts.
Automatic malicious site protection – It warns user or prevent  from accessing harmful sites.
Scanner and updater planner – For scanning and update customization.
Customer Support – Top priority support for paid consumers
Windows System Requirements
It supports Windows XP service pack 3 | 32 bit version only, Vista 32 bit | 64 bit, Windows 7 32 bit | 64 bit, Windows 8 32 bit | 64 bit and Windows 8.1 32 bit | 64 bit. Windows 10 32 bit | 64 bit Malwarebytes can handle both 32 bit and 64 bit operating systems.
In terms of hardware requirements, it can be run on 800 MHZ CPU's, RAM 2 GB (64-bit OS),  1 GB (32-bit OS, except 512 MB for Windows XP), 1024X768 screen resolution and a 250 MB disk space because it is super light-weight.
Mac OS System Requirements
Hardware: Core 2 Duo or faster
40 MB Free disk space
Minimum screen resolution 800×650
Mac OS X 10.9 or later
Uninstall
You can uninstall Malwarebytes from its folder through unins000.exe, it is located in C:Program Files\Malwarebytes (if you installed it by default). The other option is via "control panel" "uninstall program". However the problem with these methods the un-install is not totally clean. You need to edit the registry for complete uninstall.
Malwarebytes Uninstaller
This is the answer for clean uninstall that windows can't. Malwarebytes provided this free  both for users of free  and PRO users, but this is most helpful for paid customers because they can now transfer their  license to another computer.
Malwarebytes Uninstaller: Download here.
Have you tried Malwarebytes? Share us your experience.
Malwarebytes 3.1.2
Features

Effectivity

User Interface

Compatibility

CPU Usage