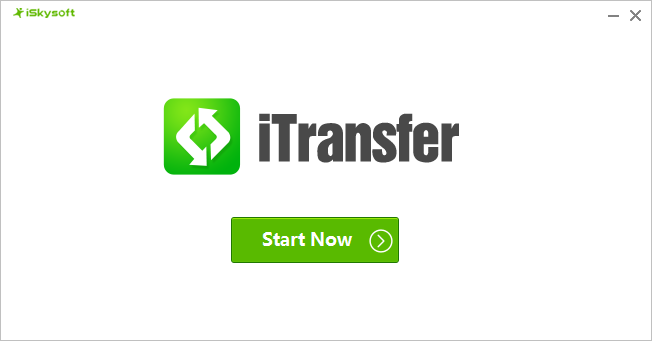 iSkysoft iTransfer
iSkysoft iTransfer is an all in one solution on transferring all your files. Like photos, videos, music, apps, contacts, SMS and more from your iTunes to your iOS, android and PC. Yes! it's a cross platform compatible. You don't have to worry about your devices' compatibility. If you own an iPhone and you want to transfer your files to your Android device, no problem.
What iSkysoft iTransfer can do?
It can rebuild your iTunes library.
It's capable of transferring iTunes media to any device.
Backup your precious moments/photos to your computer in a click.
Phone to Phone file transfer.
iTunes Rebuild
By clicking the iTunes Rebuild this will automatically scan your phones media files and detect the differences between your iTunes and phone files. Thus, only copies the media files that aren't on your iTunes list.
By clicking the start button all your phone's media files will be copied to your iTunes. You can now enjoy more music on your iTunes.
Transfer iTunes Media to Device
Got more music on your iTunes, wanna transfer it to your phone? Click the 'Transfer iTunes media to device", then all your iTunes media will be copied to your phone in no time.
Backup Photos to PC
Backing up your photos has never been easier with iSkysoft iTransfer. A simple click of "Backup Photos to PC" will automatically export all your phone photos to your computer. It saves time, effort and of course your precious moments in case your phone encounter problems.
Phone to Phone transfer
iSkysoft iTransfer makes phone to phone transfer easy. All you have to do is to connect first your source phone, then the target phone in your computer. Run the iSkysoft iTransfer, select the target device, click "next". Select the files that you want to copy such as music, videos, contacts and so on. Finally, click transfer, wait until it is done. See, it's very easy and it can be done in seconds depending on your file's quantity.
You can also delete the target device's contents before transferring your files. However, be careful to use feature, make sure that you know what you are doing.
How about saving only your desired photos, music, videos, contacts and other? Well, you can do it in iSkysoft iTransfer too.
Export selected music to iTunes or to PC. Go to "Music" tab, select the music to want to transfer, click "export" and where you want it to transfer, to PC or iTunes. Aside from that you can also use the De-duplicate feature to remove duplicate music.
Export selected videos to iTunes or to PC. It's the same process as transferring music except that you are transferring videos.
Export Selected photos to PC. In Photos tab, select the desired photos and click "export" to copy it to your PC.
Export, import and merge selected contacts. Select "Export" if you want to copy contacts information from your phone to PC. Import, if you want to copy contact information from your saved Vcard or CSV card. If you've got duplicate contacts simply click "merge" to De-Duplicate.
Export, install and uninstall app. In the iSkysoft iTransfer Apps tab, you can do more things. Install apps, uninstall and export your apps APK. It's also a good thing to do, it will save you time downloading it again when you accidentally uninstall your apps.
iSkysoft iTransfer is not just a transfer utility software but also a backup software. It can also do technical work such as Android Rooting. Do you find GIF funny? Well, iSkysoft iTransfer includes that feature too! So, you can start making GIF's on your own and show your friends your artistic work.