Change PLDT DSL WiFi
Password
Should you change your PLDT DSL WiFI password? Most Filipinos or PLDT subscribers use the same default DSL WiFi password as given or used by their respective PLDT Modem/router. Is there something wrong? Well, not really, except that it is easy to hack.
The default PLDT DSL WiFi password is Alphanumeric, which makes you think that it is safe. So why change it? I can't blame you because I must admit, at first look, it seems nothing to worry about it getting hacked.
But you must realize that most, if not all, PLDT modem/router used the same prefix "pldtwifi"  that makes it vulnerable.
The next to last five (5) digits are also the last 5 digits of modem/router mac address. So, it is easy to guess. A simple WiFi analyzer can help intruders get your WiFi password without a sweat.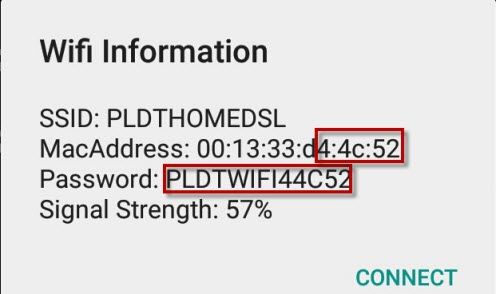 Benefits of changing your PLDT DSL WiFi Password
Reduces the risk of your WiFi getting hacked.
It will help protect your WiFi password against WiFi hacker apps.
It gives you the control of your WiFi password.
How to change PLDT DSL Baudtec WiFi Password
1 Login to your PLDT modem/router by typing its address on your browser "192.168.1.1". Type the Default Password  (admin and 1234) , to enter into your PLDT router settings.
2 Once you're inside your modem/router, look for the "setup" tab or Wireless Security Setup.
3
You must see the following choices, WAN, LAN, and WLAN. Select the WLAN, which stands for Wireless Local Area Network.
4 Click the "Security" tab to see the "encryption," "Pre-Shared Key Format" and "Pre-Shared Key" options.
5 In the "Encryption" drop-down button, you can select the type of encryption you want for your PLDT WiFi Password. The WEP, WPA (TKIP), WPA (AES), WPA2 (AES), WPA2 (TKIP) and WPA2 Mixed. The recommended encryption is WPA2 Mixed, but you can try the other option.
6 Choose your Pre-Shared Key Format, you can go with Hex, but I recommend to use the "Passphrase."
7 The last step is setting your password in the Pre-Shared Key box. Type your desired password. It is recommended to use a combination of numbers, letters, lowercase, and uppercase for your password. Then click the "apply changes" and "save."
Tips: When creating a PLDT WiFi password, the longer, the better, but the problem is it's hard to remember. The workaround is instead of letters, numbers, and other character combinations, a complete sentence password is better. Like "PLDT is the best internet provider" or "I love you, honey!". Just be careful with your spaces and upper or lower cases.
How to change the WiFi password on Prolink Routers?
1
  Open a browser 
,
 Type 192.168.1.1 
and input
admin and 1234
. If youwant to use the adminpldt account feel free to check this out:
15 new PLDT modem/router passwords and usernames
.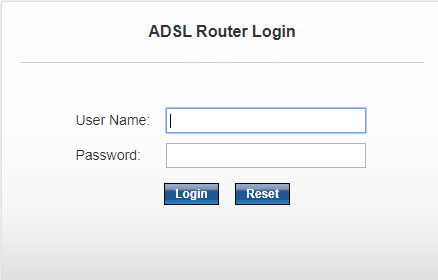 2
For those who don't have the full admin access, you navigate to
 WLAN 
,
Security
,
Pre-Shared Key
.
  Input your desired password 
and
 click the "Applied Changes."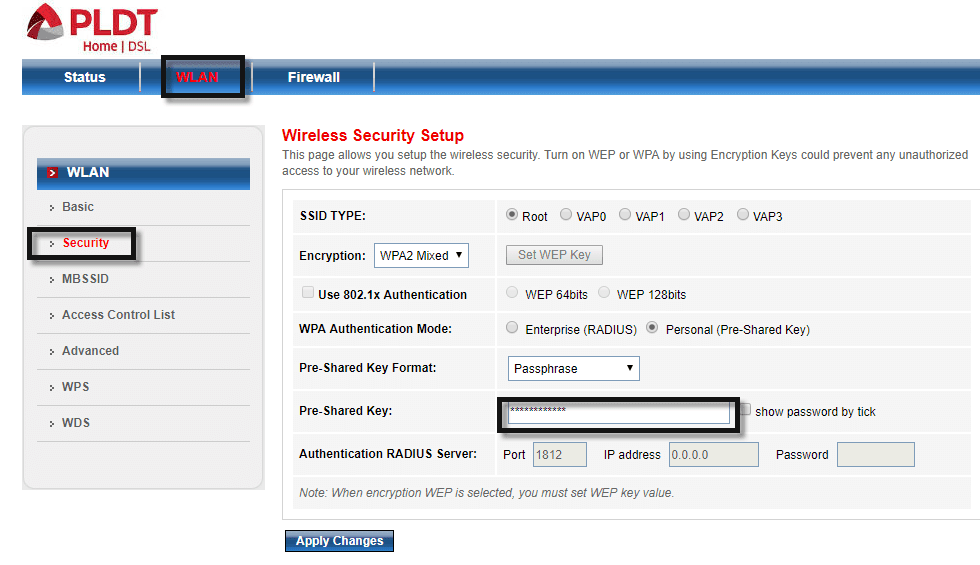 3
To all PLDT subscribers that can access the superuser account, you may change your WiFi password by going to
Setup
,
WLAN
, 
Security
,
Preshared Key
. Type the
 WiFi password  
that you want to change your
PLDT WiFi password
.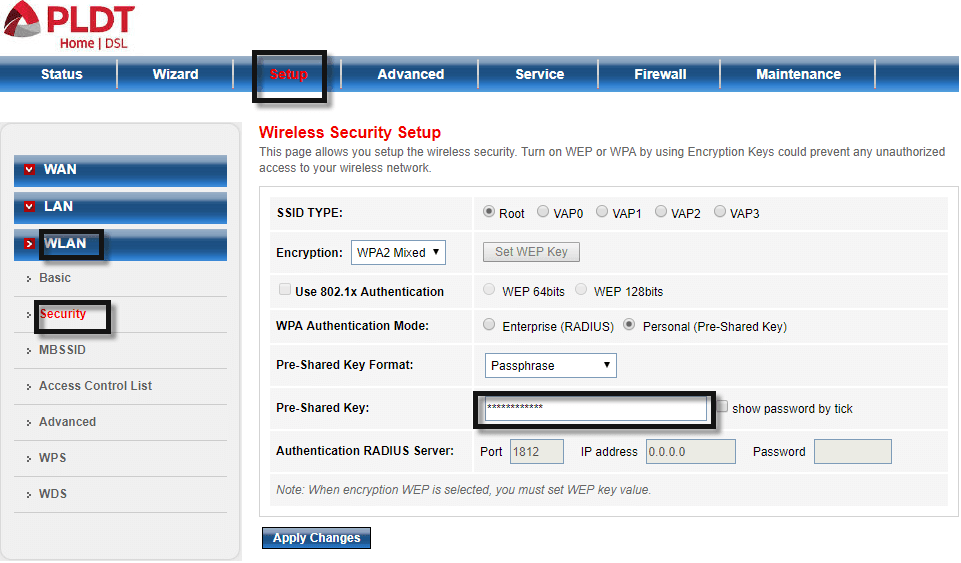 Do you have any idea how to change the WiFi password? You can share it in the comment box below. It will be highly appreciated.