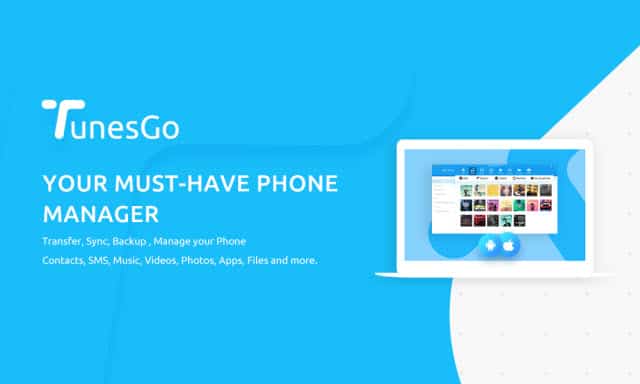 How to backup Samsung/Android files to PC?
Backup android files? Why should you do that in the first place? It's a commonsense, this days your android phone is one if not the most important thing you have. Almost everything you stored on your android phone. From your selfies, music, videos, documents, contacts, SMS messages and more. Aside from that, you probably do business transactions or online shopping through your phone via internet. Right?
What if you don't bother to backup your android files and untoward incident happens? You lost your phone or it got stolen? How about you accidentally drop it into your tub? A virus attack may also be an issue that sometimes will lead to reset your android phone to factory settings. You will loss all your data and will never recover it forever. It's quite unfortunate.
Android Phone lacks auto sync features that iPhone users enjoy
iPhone offers the iCloud service as part of its exclusive features that syncs their  user's files to iCloud servers. Since Android don't offer such service the data loss risk is higher than the iPhone users.
However, the good news is you can now backup all your files to your computer or PC as easy as one click. Yes, you don't have to manually browse each of your files. Through Wondershare TunesGo making backups is like browsing your picture on your Facebook profile.
How to backup android Files in one click with Tunes Go? We provided a step by step and easy to follow tutorials here: How to backup android.
Step 1: Download and launch TunesGo Android backup software on your Computer. Connect your Android phone to your PC via USB cable.
Step 2: Click Toolbox tab. In the Backup & Restore section, click Backup Device to backup important files on your Android phone to PC.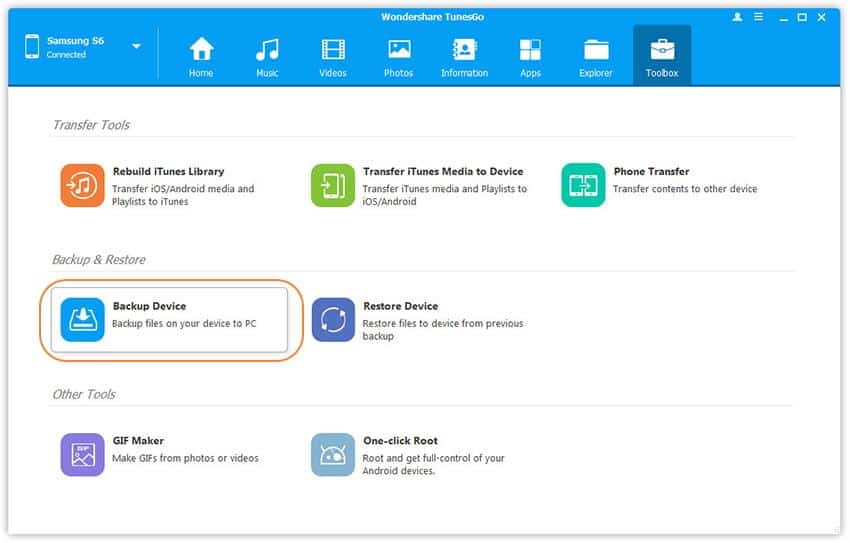 Step 3: Select content(s) to backup from Android phone to PC. By default, all data on your device that can be backed up are ticked.
Wondershare TunesGo features
One click android files backup. With TunesGo you can easily transfer your photos, music, videos, SMS, contacts and android apps to PC.
Export pictures, videos, audios and android apps.
Export or import contact information.
Rebuild iTunes Library – one click transfer of iOS, android and playlist to iTunes.
Transfer iTunes Media to Device – one click iTunes media backup and playlist to iOs or android devices.
Phone Transfer – one click data backup from one android phone to another.
Backup Device – a simple click to backup files of your android device. Everything will be saved to your computer or portable storage (external drive, flash drive, SD card and more).
Restore Device – Oh! your device was accidental restored to factory settings? No problem, the previous backup you made with TunesGo can now be easily restored to your phone in just a click.
GIF maker – make your own GIF image from your videos or photos.
Fix iOS/iPod – (for iPhone/iPod users) this is a simple way to fix iOS devices that can't be recognized by iTunes.
One-click-Root – rooting your Android phone has never been easy with this TunesGo feature. It's one click root! One click to fully control your Android phone.
Backup your Android phone always
Learning how to backup android files with TunesGo is fun and easy with just a click. So, you have many reasons to backup your android files now. If you care about your android data, make it a habit to backup everything in it. It's wise and it will save your time, effort and precious data when unexpected things happen.